"The ACCC is working with the Council of Financial Regulators in the development of the options for the implementation of that recommendation," the ACCC said.
The move was signalled in a public statement on Thursday by the CFR, which said it "strongly supports improved transparency of mortgage interest rates and a working group is examining a number of options".
It follows a damning report by the competition regulator this week about the opaque mortgage pricing and market power of the big banks.
The big four banks used the cover of regulatory intervention to lift rates on interest-only loans and extract an additional billion dollars in profit, the ACCC found.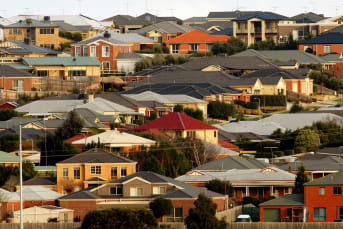 The ACCC concluded a lack of transparency stifles competition in the mortgage market.
Comparing interest rates
The government and ACCC also believe the mooted consumer data right rules under the open banking regime will make it easier for consumers to compare interest rates.
The rules will give consumers the right to safely access data about them that is held by businesses, and direct that this information be transferred to trusted and accredited third parties of their choice.
"It will improve consumers' access to competitive offerings and new and innovative services. For instance, it will facilitate the ability to compare and switch between products and services, including residential mortgages," the ACCC said.
Mr Frydenberg said the government is committed to increasing competition and improving consumer outcomes in the banking sector.
"This includes improving transparency in the residential mortgage market," he said.
"Our open banking reforms will revolutionise the ability for consumers to shop around for a better deal."
The major banks are reviewing the terms and pricing of thousands of financial products, to standardise definitions and interest rates across the industry to allow them to be reported into the government's open banking regime and be easily compared by customers.
The new technology that will determine how much banking competition exists in the market over the coming decades will be finalised in the next few months. Data61 is taking feedback on its new open banking standards for another fortnight, as the ACCC, the key regulator for the regime, prepares to release an updated version of the rules in December.